2019 Chrysler 300: Preview & Release Date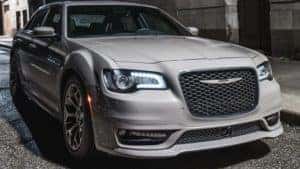 No major redesigns of the Chrysler 300 appear to be on tap for 2019. Although there were early reports of a new Hellcat 300 powered by a 6.2-liter, 707 hp V8, Chrysler has confirmed them to be false.
Last redesigned for 2011, the 300 has seen considerable changes over the last year. For example, the range-topping 300C is now only available as a trim rather than its own model.
Perhaps more importantly, Chrysler introduced a new base model for 2018called the 300 Touring that undercut the old Limited model by over $3,300. Virtually every trim was shuffled in some way.
Demand for large sedans has waned, but there are no signs (yet) that Chrysler plans to discontinue the 300. That said, we think it's possible given that the parent company has shifted its focus to crossovers.
The 2019 Chrysler 300 is expected to begin production in late August of this year.
This page will be updated as new information is released.
Key competitors include the Chevrolet Impala and Toyota Avalon.
Learn about the current 300 on sale now »
Pictured: 2018 Chrysler 300