Chrysler and Jeep named Most Improved Brands by J.D. Power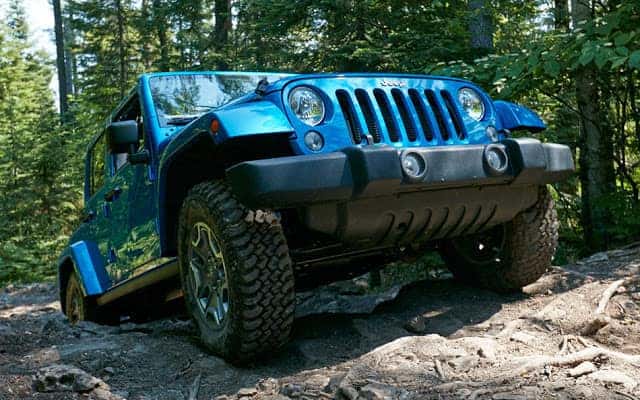 ---
Now in its 30th year, J.D. Power's U.S. Initial Quality Study sets out to find the new vehicles with the least amount of new owner issues. To do this, a 233-question survey is sent to more than 80,000 purchasers and lessees of new 2016 model-year vehicles, after 90 days of ownership. This year's study found that the most improved brands were none other than Chrysler and Jeep.
Jeep and Chrysler each improved their initial quality score by 20-percent from last year's study, which is a testament to the automakers and their commitment to excellence. In addition to the remarkable improvement by both Jeep and Chrysler, the Dodge Challenger lead the Midsize Sporty Car segment for the third consecutive year and the Chrysler Town & Country was the highest-ranking minivan, followed by the Dodge Grand Caravan in a close second.
Scott Garberding, Head of Quality, FCA – Global, said that "Our commitment to quality is starting to show results as Chrysler and Jeep make strong improvements in initial quality, but there is still much work to do." Garberding added, "My colleagues and I are focused on continuing the positive momentum created so far as we look to earn and maintain the trust and loyalty of customers across all our brands."
The Dodge Challenger has always been referred to as one of the top muscle cars around, and such acknowledgments justify it. With 10 trim levels, including the 707-hp SRT Hellcat, the Challenger is equipped to handle all types of drivers and their thirst for performance.
Garberding said about the Challenger, "Dodge Challenger continues to impress new owners year after year with the muscle car now leading the Midsize Sporty Car segment in initial quality for the third straight year and the fourth time in six years." Garberding added, "Chrysler and Dodge minivans continue their leadership position in the segment by taking the top two spots in initial quality."
To check Chrysler's and Jeep's new lineups, visit your local Chrysler and Jeep Dealer at River Front Chrysler Jeep Dodge Ram in North Aurora. For quality and professional service, please call or book online to set up an appointment.