Convenience abounds in 2017 Chrysler Pacifica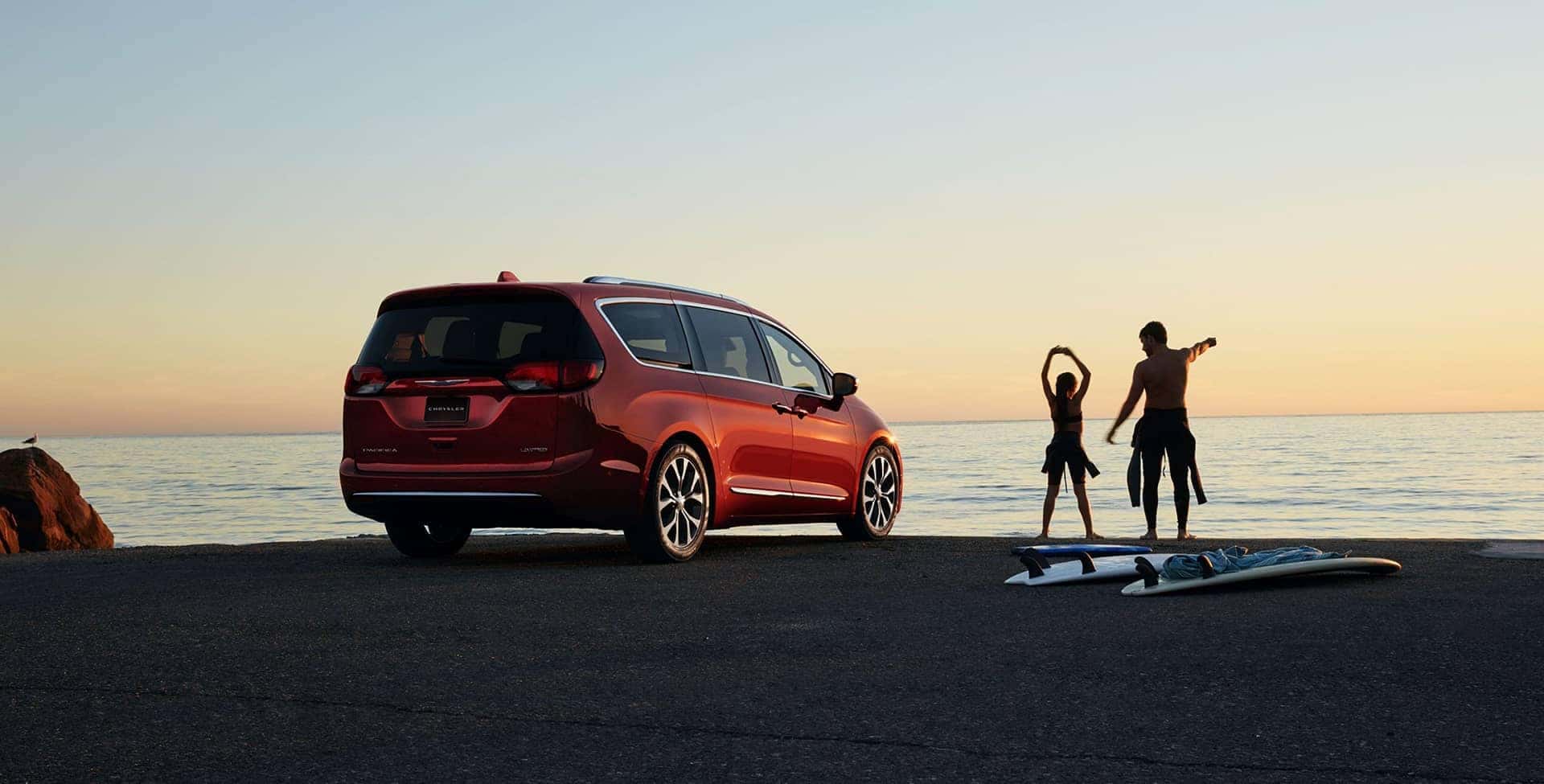 ---
While a minivan might not be the automatic "go-to" when thinking of a hip, family ride — maybe it should. Not only does it have all the space and seating capacity one would need, but nowadays has all the latest tech features imaginable.
The all-new 2017 Chrysler Pacifica will soon hit the roadways, and to show how innovative this new minivan is, here are a just a few features that could make life easier for any driver with their hands full.
Passive Rear Sliding Doors
Whoever thought of hands-free liftgates should be thanked…and hugged, because the feature helped one get into the back with just a swipe of the foot. However what happens when you have a sleeping child in your arms? Luckily, Chrysler thought of everything and added passive sliding rear doors, which allows one to open the rear doors by simply pressing a small button on the door handle.
Easy Tilt 2nd Row Seats
Getting into the back row of a minivan can be a hassle, but with the Pacifica's Easy Tilt 2nd Row Seats, a slide and tilt is all it takes to gain access. On the plus side, this feature can be managed without the removal of any car seats – so those sick of constantly bringing them in and out can breathe a little easier.
Surround-View Camera
While it's nothing new, the Pacifica offers the Surround-View Camera, which can come in hand on any number of occasions. The cameras pick up any obstacles located in the front, side and rear of the vehicle, giving peace-of-mind to a driver of any age.
The all-new 2017 Chrysler Pacifica hits the streets at the end of April, so for more details, visit your local Chrysler dealer at River Front Chrysler Jeep Dodge Ram in North Aurora.