How to safely drive through a school zone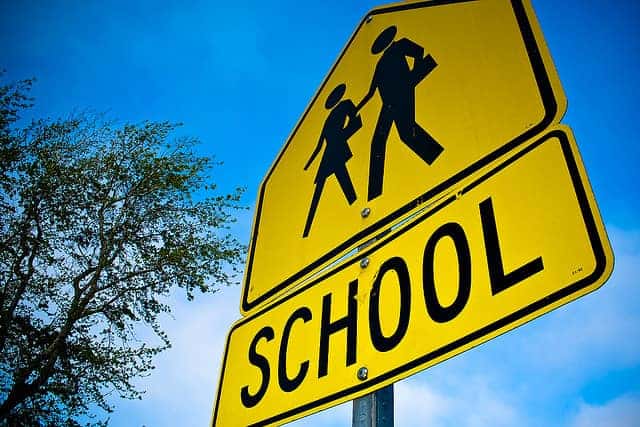 ---
As drivers, we have a responsibility to obey the laws of the road. If a railroad crossing signal began flashing, and the guards started to lower, would you swerve around them in order to save yourself two minutes? The same goes for a school zone. No driver should ever risk the safety of children, so now that kids are back at school, it's a perfect time to remind ourselves how to safely navigate through a school zone.
1. Know your school zone
It's early, the coffee hasn't kicked in, and you're trying to find a good song on the radio. No matter the excuse, always be on the lookout for a school zone. Whether it's a sign, flashing light or speed bump, there is enough of a warning ahead of time to alert you.
2. SLOW DOWN
Those aforementioned warning signs will give you plenty of time to take the foot off the gas and make it through the school zone without any incident. If you're unsure of how fast to drive, reduced speed limit signs are typically visible well before entering the area. Expect increased traffic around the school, whether it's other drivers slowing down, or stopping for crossing guards, pedestrians…you name it.
3. Buses
Where's there's a school, there's typically a bus. Never pass a bus that is stopped to pick up or drop off kids, unless you are on a divided road and traveling in the opposite direction. Too many children are hit in an area 10-feet around the school bus, so be aware of the situation and take extreme caution.
4. You will pay
Don't want to obey the law? There are typically police cars present when school starts or is let out, monitoring nearby drivers. If you are caught speeding, the ticket can be as much as 3-times the normal fine, so it's in everyone's best interest to err on the side of safety and keep it slow.
If you're in the market for a new family truckster, visit your local dealer at River Front Chrysler Jeep Dodge Ram in North Aurora. For quality and professional service, please call or book online to set up an appointment.