Jeep Renegade named big winner of Mudfest Competition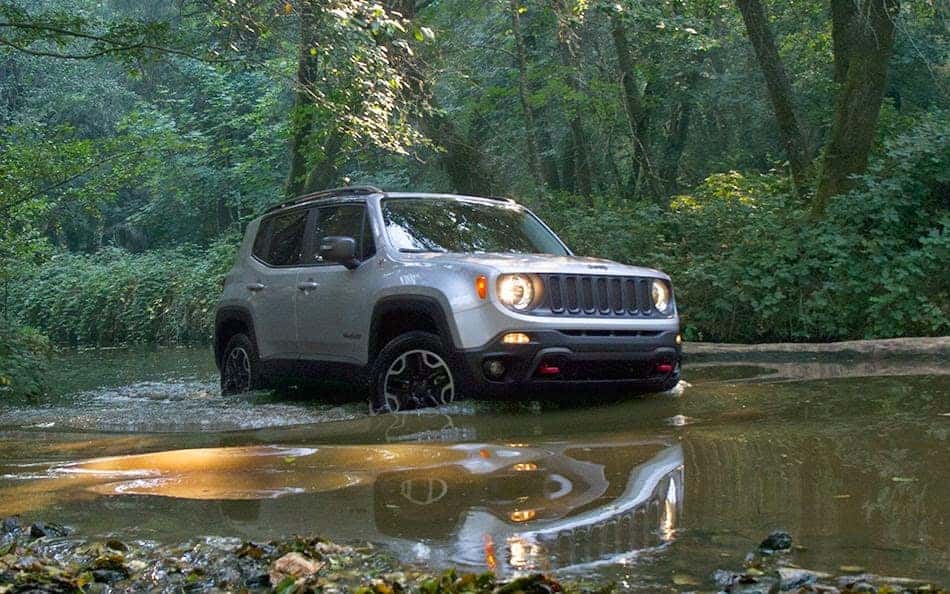 ---
No one buys a computer to watch movies, no one buys a TV to surf the internet and no one buys a Jeep to just drive to the grocery store.
At the 21st annual 'Mudfest Competition' – held in the pacific northwest – the Jeep Renegade took home both the Compact Utility of the Year and Northwest Outdoor Activity Vehicle of the Year – their highest honor.
Hosted by the NWAPA (Northwest Automotive Press Association), the Mudfest Competition allows over 20 automotive journalists to test the on-road and off-road capabilities of 27 vehicles from 21 manufacturers. The on-road testing took place in Shelton, WA, while any off-road looks were done near Tahuya.
To test the vehicles' on-road capabilities, drivers took them on a customized track to test their acceleration, slalom, panic braking and backup cameras. Off-roading was a different story, because all 27 cars were put through dirt, mud, deep puddles and ruts. Those vehicles equipped with all-wheel drive were subjected to a stricter regiment, which included extreme courses that mimicked a 'leisurely off-roading' experience, and allowed the testing of locking differentials and axle articulation and approach angles.
Nik Miles, president of NWAPA, said that, "This annual competition sets the bar for outdoor activity vehicle buyers in not only the Northwest, but the entire Country." Miles added, "The journalists push vehicles to their limits; this competition is not for the meek and faint of heart. FCA came to the table ready for a tough fight and they played rough and tough, driving away with a trunk full of trophies."
To check out the all-new 2015 Jeep Renegade, or the rest of the Jeep lineup, visit your local Jeep dealer at River Front Chrysler Jeep Dodge Ram in North Aurora. For quality and professional service, please call or book online to set up an appointment.