Keeping kids safe and comfortable this Halloween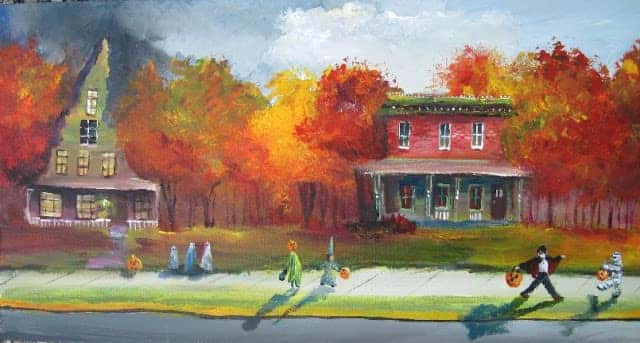 ---
It's the day where certain rules are tossed out the window, and sugar reigns supreme. A day where you could look down the street and see a princess and dragon walk together in perfect harmony. Halloween is a holiday filled with imagination and excitement, and to keep it that way, there are a few safety tips that all trick-or-treaters need to follow…and that includes those kids-at-heart.
Stay Well Lit
It's the one holiday that expects kids to be out at night, walk from house to house and ask for candy. While it's easy to see them walk up to the well-lit houses, those walking across the dark streets can be very difficult to spot – so make sure to wear brightly-colored clothing or apply reflective tape to the costume. It doesn't hurt to also carry a flashlight which will easily spot the path that leads to more candy!
Make the Experience as Comfortable as Possible
High Schoolers don't mind walking for miles in search of the perfect treat, but the little ones get tired very easy. It's your job to make it fun for them, and that can include:
Planning a route. Instead of going far out of your way, and having to carry a crying toddler all the way back, map out which houses you want to hit and make sure it ends with a smooth walk home.
Wear comfortable shoes. This is probably the most obvious of them all, but it happens every year. A little girl wants to dress up like Cinderella, which includes the clear high-heels and then walks the last mile…barefoot. Of course, shoes make the costume, so be sure to find a pair that you both can agree on, and check to see that they actually fit, don't include a heel and, if laces are double-tied (to avoid tripping).
Go Plastic or Go Home
Pirates, Gangsters, Ninja Turtles…if there's one thing these characters have in common is that they all use some type of weapon. To keep your child and everyone around them safe, make sure to only carry those that are made of plastic, rubber or foam.
Candy Inspector…At Your Service
It's a tough job, but someone has to do it. At the end of the "ordeal", make sure to go through their haul and check for any pieces that don't look to be in their original wrapper, or seem to be opened. When the hounds are released, they'll eat just about anything, so keep them safe and take a peek.
Remember that Halloween is a special time for kids, so keep them as safe and comfortable as possible.
If you're in the market for a new car, truck or SUV, visit your local dealer at River Front Chrysler Jeep Dodge Ram in North Aurora.