Total Quality Index shines on Dodge, Jeep and Ram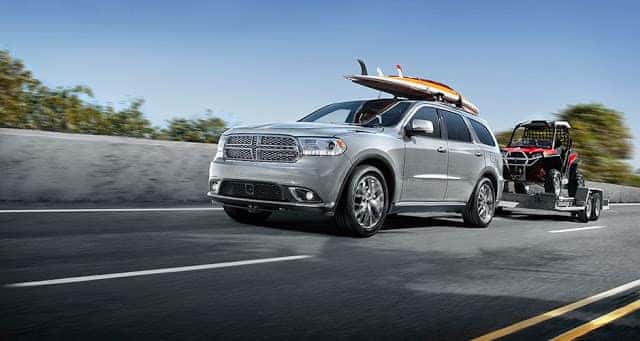 ---
Driving a car isn't just going from point 'A' to point 'B' anymore.
Nowadays, when purchasing an automobile – whether it's a compact car or a large pickup – the buyer needs to take many things into consideration, namely overall comfort level, safety features and the popular 'fun' factor.
For 20 years, Strategic Vision's Total Quality Index has surveyed over 46,000 new car buyers to find out their overall experience with the ride, and from there ranked them all by segment. This year, FCA was well-represented not once, not twice, not three, not four – not even five…but six times!
The Dodge Challenger was tied for first in the Specialty Coupe segment, Dodge Charger lead all Full-Size Cars and Dodge Durango comes out on top for Mid-Size SUVs. The Jeep Wrangler Unlimited topped in Entry SUV, while the Fiat 500 won Small Multi-Function Car and 500e got it for Small Alternate Powertrain Car.
It was the third consecutive year for the Dodge Durango and the second in-a-row for the Charger. Jeep Wrangler Unlimited won for the second year in a row and Ram captured the title for the industry's best non-luxury brand. Another feat not to be discarded is that FCA US LLC ranked highest among all automakers.
Matt Liddane, Vice President – Quality, FCA-North America, said that "This is the first time FCA has ranked highest in the 20-year history of the Total Quality Index and were honored to receive this award." Liddane added, "Our unwavering commitment to the highest level of quality as a company is being recognized on a national level while our world-class vehicle lineup continues to attract new customers as well as those who have been purchasing our products for years."
The TQI score measures both positive and negative experiences, which can include reliability, actual problems, excitement and other factors that trigger an emotional response.
Christopher Chaney, Senior Vice President – Strategic Vision – said that "FCA has incrementally risen from one segment leader in 2010 to six segment leaders in 2015." Chaney added, "Though at Strategic Vision we often preach about looking forward, it's hard not to be in admiration of the turnaround achieved by FAC company employees."
To check out the latest Jeep, Dodge and Ram models, visit your local dealer at River Front Chrysler Jeep Dodge Ram in North Aurora. For quality and professional service, please call or book online to set up an appointment.